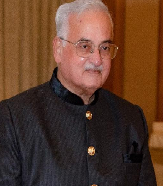 Mr. Amin Degani
Dr Amin Degani has extensive steel consulting and project development experience of over 30 years and has worked on turn key installation of plants, equipment design and research & development of new alloys and innovative new processes for the global steel industry under his flagship company "Tannoy Project Consultants". Dr Degani started his career back in 1970, with his first venture Vanguard Industries in Pittsburgh to make Titanium and Titanium alloy metal powders for manufacturing of powder metal parts for Jet Engine and Turbine Blades. The company jumped from a turnover of $6000/annum to a turnover of $250,000 in just one year. He executed his first turn key assignment for Sai Baba Casting P. Ltd in 1990. Since then, he has worked on plants for Piramal Steels, Mukand Iron & Steel, Viraj Alloys Limited, Anik Steels, New Bombay Ispat, DRM Steel Industries, Dandeli Ferro Alloys, Dandeli, Strong Steels, Ambica Steels, Echjay Industries, K. Sons Tubing, Panchmahal Steels, Lovson Exports, S.R.M. Steel, to name a few. Dr Degani has been a Professor at Harvey Mudd College & Cal Poly, California. He pursued his Doctor of Philosophy [Ph.D.] (Material Science) from Mellon University, Pittsburgh, U.S.A, Masters of Science (Process & Extractive Metallurgy), Carnegie Institute of Technology, Pittsburgh, U.S.A and Bachelors Of Engineering (Metallurgy) From Poona University. He also completed his Post Doctoral Fellow at University of Southern California, Los Angeles.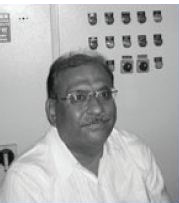 Mr. Dilip Mehta
Mr. Mehta is a steel industry specialist and has had more than 25 years as a consultant in the steel industry. He has successfully carried out several Electrical projects for Indian Air Force, NDDB (National Dairy Development Board), Board), BARC, Nuclear Power Corporation, Tarapur Atomic Power station, Essel Packaging, Midas Steel, N.N. Ship Building, Gulf Air, Grass Steel, Raymond Woolen Mill, Essel World (Amusement Park), Tikuji-Ni-Wadi (Amusement Park), Water kingdom (Water Amusement Theme park). Jindal Iron & Steel, Singh Electrosteel, DRM Steel Industries, Padma Alloy Castings, Vaishnodevi Steel, Saibaba Castings, Mini steel plant in Khartoum, Sudan, Excel Industries, etc. He has completed his Electrical Engineering Degree from Shivaji University, India.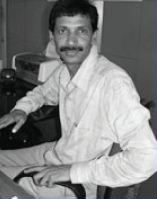 Mr. Milind Patil
Mr. Patil is a highly experienced Structural Engineering Consultant, with a totally experience of more than 23 years. Has worked on more than 100 projects of varied nature. Main projects include steel & engineering; i.e. Universal Mining & Chemical Industries, Lusaka, Zambia; Arcelormittal, Ranipet; Peekay Steels, Kerala; Vedik Ispat, Hindupur, A.P. Rayalseema Structures, Hydeabad; BLA Coke, Dhanbad; Shanti Alloys, Hindupur, Viraj Alloys, Mr. Milind Patil Tarapur among others. He has completed his degree in B.E (Civil) M E Structures.